IQF PRE COOKED GRAINS & ANCIENT GRAINS
IQF PRE COOKED GRAINS & ANCIENT GRAINS
Pre Cooked IQF Grains & Ancient Grains
Turri's pre-cooked grains are IQF (individually quick-frozen) to preserve flavor, quality and consistency. We procure grain from all over the world to obtain the highest quality and flavors. Some ancient grains have been cultivated for over 5000 years.
Quick, Easy to Prepare Pre-Cooked Grains & Ancient Grains
Our IQF pre-cooked grains are certified Ready-toEat (RTE) and easy to prepare while minimizing waste. All of our products are produced to the highest quality and safety standards. Pre-cooked grains are ideal for ready-made and batch cooking.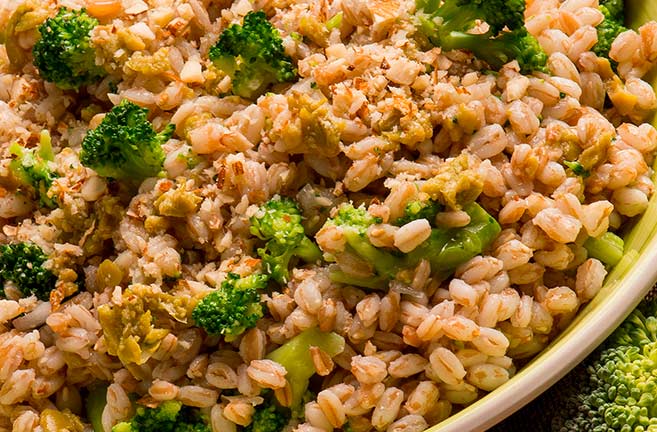 Made with the best ingredients
Turri's produces premium high-quality grains from all over the world. Our standard and ancient grains give food natural flavors, texture, and healthy nutritional benefits.
Our pre-cooked grains are IQF (Individually Quick Frozen) to preserve flavors and consistency. We offer a wide variety in our collection as follows.
Black Barley Whole Grain
Black Barley is a hearty whole-grain that resembles a coffee bean and cooks to a beautiful glossy violet-mahogany color. This whole grain is a wonderful addition to soups and stews or alone as an alternative to rice. Black Barley has a chewy texture with the subtle and nutty flavor without being overbearing. This whole grain has generous levels of fiber making it the perfect addition to stuffing or pilaf.
Hulless Barley Grain
Hulless Barley is said to be the most nutritious of the small grains, coming from a different variety of barley then that used to make pearled barley. This grain has a loss hull that falls off leaving the bran and germ intact. Hulless Barley has a firm texture and nutty flavor that makes a great choice for salads and hearty side dishes.
Wheat Berries
Wheat Berries are whole, unprocessed wheat kernels in their most natural form, resembling other hearty whole grains, such as barley. They are extremely nutritious, offering a chewy bite and subtle nutty, earthy flavor. Wheat berries offer all the nutrients of a whole grain as they contain the germ, endosperm, and bran. They can be served hot as a side dish paired with mushrooms or cold for a salad with fresh vegetables full of flavor.
Kamut Grain
Kamut, also known as Khorasan or Pharaoh wheat, is a non-hybridized ancient grain. Kamut contains wonderful whole-grain nutrition, with more proteins, lipids, vitamins, minerals, and amino acids than common wheat; therefore, it serves as a more nutritious substitute. As an added bonus, it is often better tolerated by gluten-sensitive individuals. Try adding Kamut grains to a delicious stir-fry.
Spelt Wheat
Spelt is a relative to our modern day varieties of wheat, grown in many parts of the world. Spelt has a wonderful nutty flavor, a delicate taste with a good nutritional profile. Spelt has more protein and conventional wheat. It delivers fiber, a complex of B-vitamins, phytonutrients and important minerals such as iron.
Farro Wheat
Farro is an unhybridized form of wheat that has a firm, chewy texture. Cleaned and pearl shaped, Farro is the first grain made from wheat and dates back to the ancient Egyptians. Farro is an excellent inclusion in frozen or refrigerated meat.
Amaranth Grains
Amaranth has been cultivated as a grain for 8,000 years in South America. Amaranth is classified as a pseudocereal; it is grown for edible starchy seeds like cereals, but is not from the same family as cereals such as wheat and rice.
Red or White Sorghum Whole Grain
A tiny, gluten-free whole grain is also called great millet, Indian millet, milo, durra, orshallu, cereal grain plant of the grass family (Poaceae) and it's edible starchy seeds. The plant likely originated in Africa, where is a major food crop, sorghum is often used as a substitute for quinoa.
10lb Case to 1400lb Totes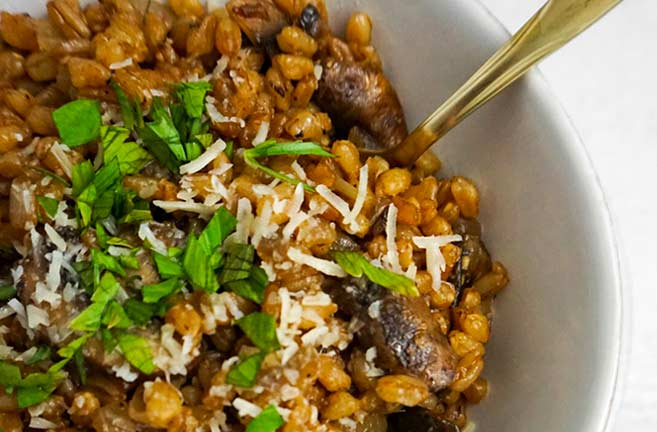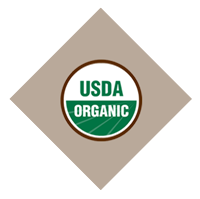 Organic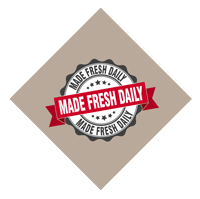 Made Fresh Daily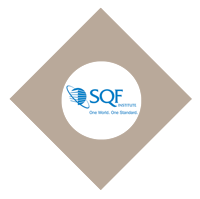 Certified RTE
(Ready-To-Eat)